Event Information
Sample Event


Join us on sample date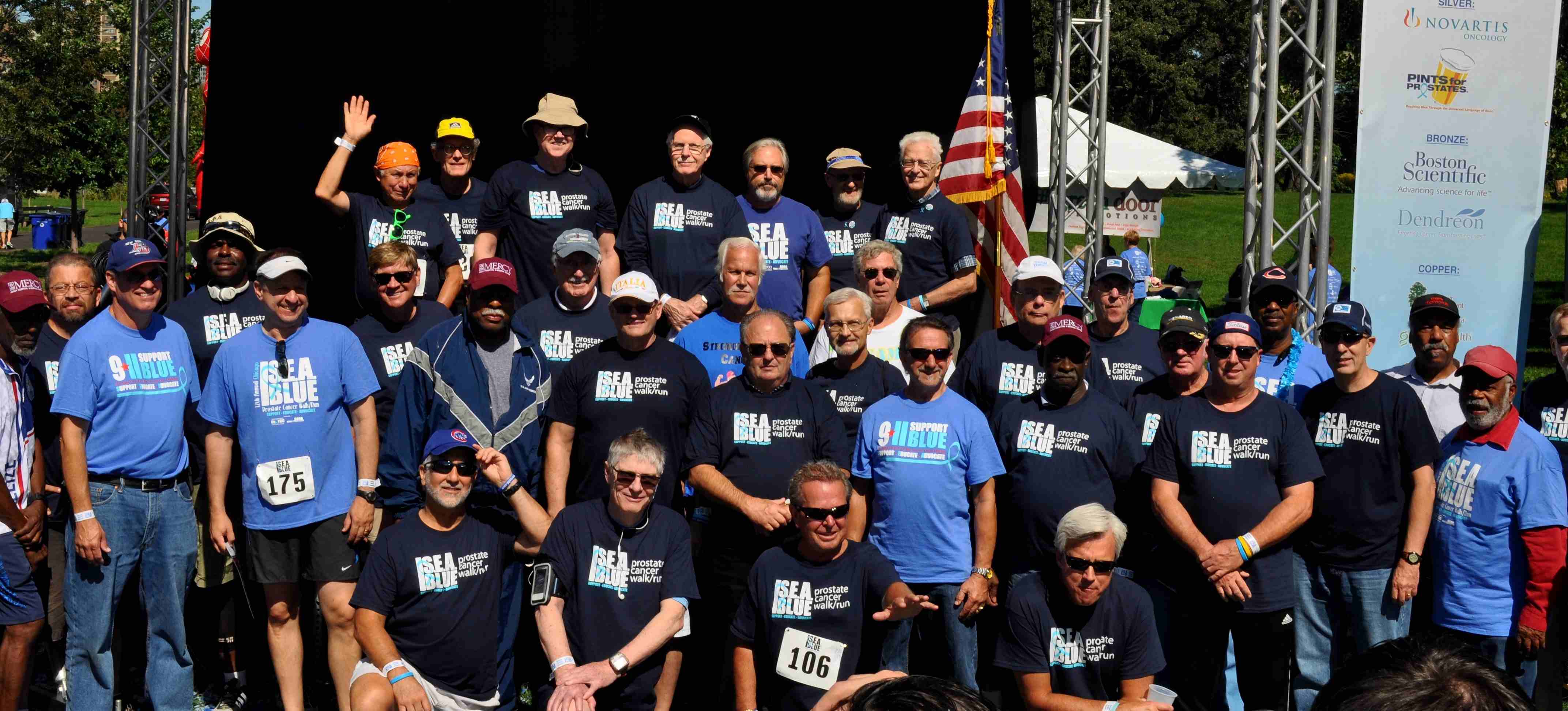 About SEA Blue
The SEA Blue Chicago Prostate Cancer Walk & Run started 12 years ago when three impassioned volunteers directly impacted by prostate cancer decided to fight back. With a grand vision, they took the first steps that have since inspired thousands of participants to walk or run a total of almost 40,000 kilometers. That is roughly the distance for one person to walk or run from New York City to Los Angeles – over seven times! The event has raised over $3 million to help Us TOO International provide:

Support Education Advocacy

at no charge to thousands of people affected by prostate cancer.

Registration Prices:
$45 - Adult 5K Runner
$30 - Child (Ages 6-17) 5K Runner
$40 - Adult Walker
$25 - Child (Ages 6-17) Walker
Free - Child (Ages 0-5) Registration
Free - Virtual Mover

Event Schedule
(Details and times subject to change – check back here often for the latest):

7:45am Shuttle bus departs from Us TOO in Des Plaines
8:00am Shuttle bus #1 of 2 departs from Mercy Hospital in Chicago
8:00am 5K run registration opens
8:00am PSA testing tent opens
8:30am Complimentary coffee and live guitar music by Aaron Wilhoft
8:30am "Meet the Doc" education tent opens
8:45am Shuttle bus #2 of 2 departs from Mercy Hospital in Chicago
9:00am Family Fun Zone opens, walk registration opens
9:05am Warm up for 5K run
9:15am 5K run starts
10:00am Lunch service begins
10:20am Opening ceremonies
10:30am Walk and flag procession
11:00am 5K results announced
11:30am PSA testing tent closes
11:45am Prostate cancer survivor/warrior photo at stage
12:30pm Farewell address
12:30pm Shuttle buses depart for Us TOO in Des Plaines and Mercy Hospital Chicago

CLICK HERE to view the SEA Blue course map.