The event is over and donations have closed.
Thank you to all participants, walkers, runners, warriors, teams, volunteers, and sponsors for another successful SEA Blue Chicago Prostate Cancer Walk and Run! We look forward to seeing you again next year!
You can still donate to
Us TOO to provide
Support, Education, and Advocacy at no charge
for the prostate cancer community.
CLICK HERE
to donate.
Runners, please
CLICK HERE
to see the 5K race results.
Us TOO International and UroPartners Present
The 13th Annual
SEA Blue Chicago
Prostate Cancer Walk and Run

Sunday, September 10, 2017
8:00am – 1:00pm
1790 North Stockton
Lincoln Park, Chicago
To benefit
Us TOO International Prostate Cancer Education and Support Network providing
educational resources
and support services to the prostate cancer community at no charge.
SEA Blue is a celebration of life, of those who have risen to the challenge to fight prostate cancer, of the lives that have been lost to the disease, and of the people we will help to combat it in the future through Support, Education, and Advocacy. People affected by all stages of the disease band together and build camaraderie at SEA Blue through togetherness, tears and triumph.

Each September, close to 1,500 participants gather in beautiful Lincoln Park to participate in the SEA Blue walk and run. This year SEA Blue will be held in Lincoln Park on September 10th.

It's going to be an extra-special event and we certainly couldn't do it without all of you! Thank you for your ongoing support for SEA Blue over the years and your commitment to making this year a success. Working together, we can make this year's SEA Blue event on September 10th bigger and better than ever! Please join us for a day of family fun, positivity, and empowerment. Register for the event, build your team (or join an existing team), and invite your friends to donate to help Us TOO help those who are battling prostate cancer.

Interested in volunteering for SEA Blue? Email
volunteers@ustoo.org
.
Fundraising Prizes:
Raise $250 and receive a SEA Blue fleece hat
Raise $500 and receive a SEA Blue roll-up blanket
Raise $1500 and receive a Fitbit Alta HR
Raise $2500 and receive a pair of Bose earbuds
Raise $5000 and receive an iPad Pro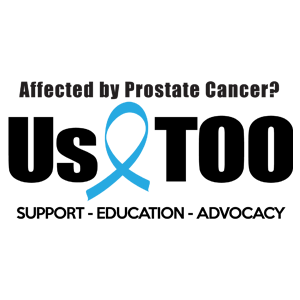 Teams and Walkers
Select A Team: